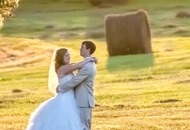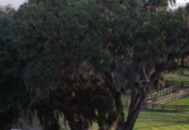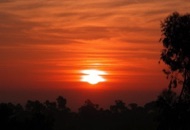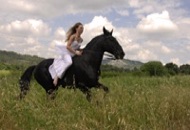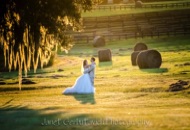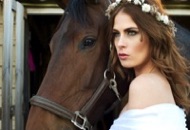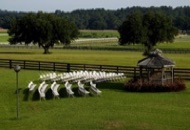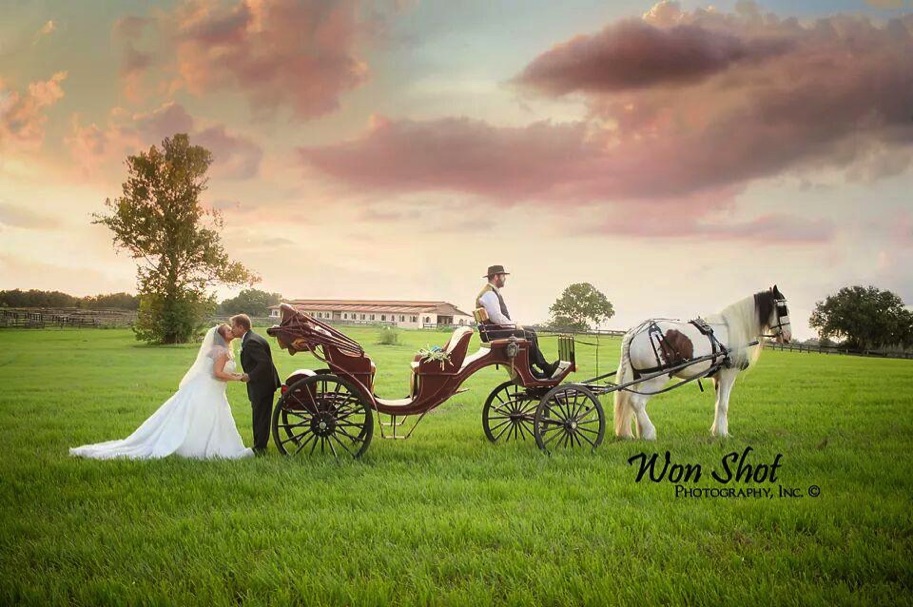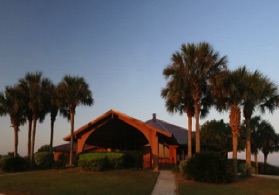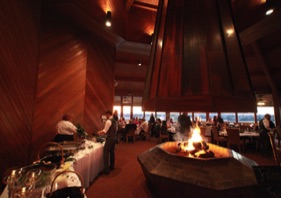 Each wedding party makes the clubhouse their own for their wedding day with decorations to match their own vision, colors and style.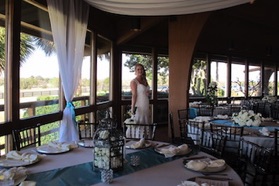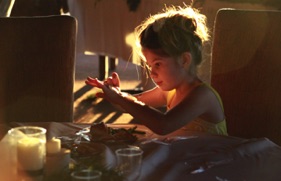 The clubhouse entry archway provides a welcome to all guests. During inclement weather, it can also provide an area for a ceremony location.
Natural light from the west provides for wonderful candid photography opportunities in the clubhouse.
The clubhouse main room boasts wood interiors and a very unique copper fireplace, adding to the venue's special romantic ambience.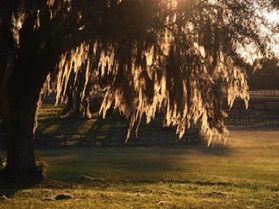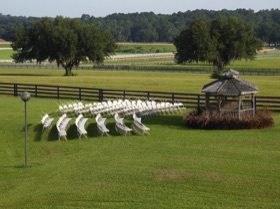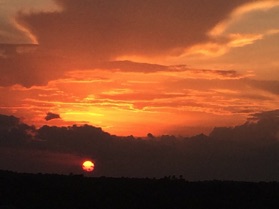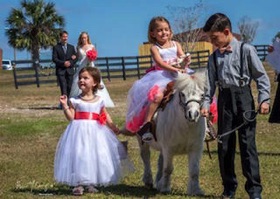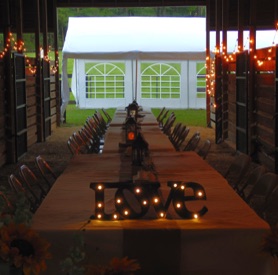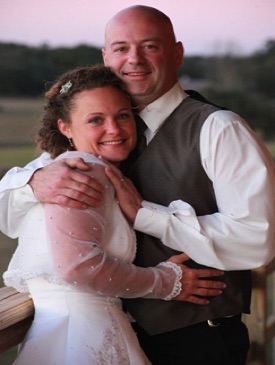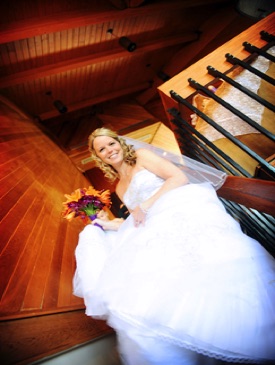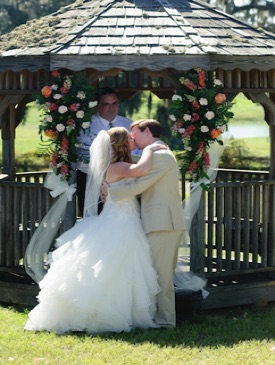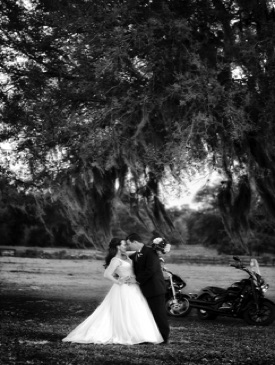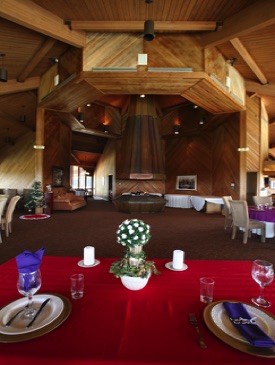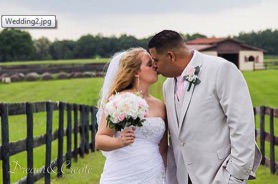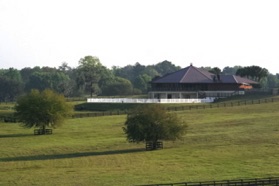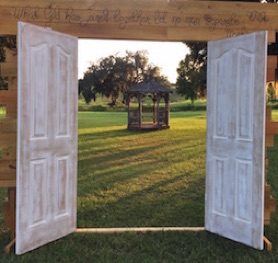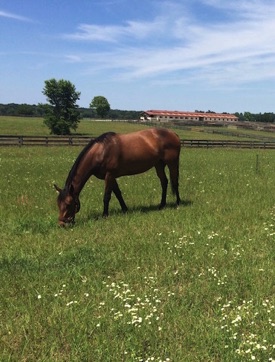 There are two gazebos available for use as part of our guests' wedding ceremonies. They both overlook the farm.
The farm environment provides opportunities for flower girls and ring bearers of the human or equine kind.
The Ocala Jockey Club has been getting compliments on its stunning sunsets since it opened in the '80s. They are just as renowned and awe-inspiring today.
Perfect for complementing wedding and engagement photography, Spanish moss is flowing in the breeze and catching the rays of the setting sun.
The Clubhouse is a unique and grand building, yet it fits right into the farm environment. Its unique octagonal shape ensures views around the farm.
Aww. So sweet. It is easy to feel romantic and excited about life together when surrounded by inspiring natural beauty.
Some couples like to bring extra personalized items for the ceremony, such as this handmade doorway.
Barn weddings are made available for bookings between May and October.



One pond. Another pond. Both seen right out of the clubhouse. What would an event be without some view of water?
Poolside area of the Clubhouse may be rented along with an event, for pre-event appetizers by the pool or more involved festivities.